By Carlos Andre from Brazil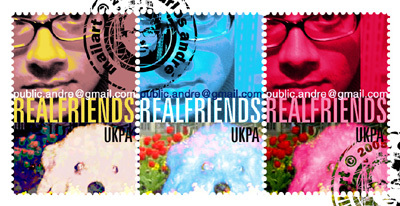 Real Friends Artistamps
Artistamps are stamps made by an artist (or anyone for that matter) for fun, as an expression of art, and sometimes to fool the postal services. They are not meant to be used for real postal delivery, unlike local postage stamps, but they contain every aspect of real stamps. From an invented name of a country or a real existing name, to a validation in the original monetary value of the country or a fake one.
Artistamps are often little pieces of art, and in some cases the prices rise as high as for the old stamps of many countries do at auctions.
Though many use computers for the final touch, artistamps are often handmade, or hand-designed. And though they may not be allowed at the national or international philatelic exhibition as part of your presnetation, they deserve a place in your collection!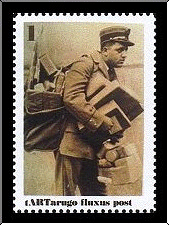 On this page you see some of my favorite artistamps, designed by people from as far as the Netherlands and Brazil, Lithuania and the USA. Artistamps are as international as can be, and groups on the internet take part in designing competitions.
Since I am very proud of one of our great Dutch designers / artists Joost Veerkamp, I dedicate a special page to his artistamps.
But the designs for example by Arunas Banionis are so great, that I wonder why National Postal Services around the world haven't hired him yet to design new stamps for them!
By Arunas Banionis

Lithuanian Pilots

Arunas uses simple pictures, without to much distraction (colors, text or other items) to create almost serene pictures. When looking at his stampdesigns, you keep looking at the picture of the person that is honored by Arunas, no matter if you liked the person or not.
His stamp and minisheet for the late Pope John Paul II, are masterpieces.
Arunas Barionis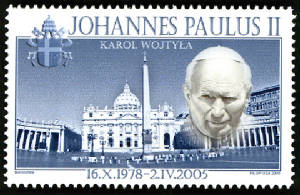 Pope John Paul II 1921-2005
Moviestars are other subjects of Arunas stamps. So designed he impressive stamps for Audrey Hepburn, Ronald Reagan, George Peppard, and not just one, but 4 for Cary Grant.
Arunas... did it again!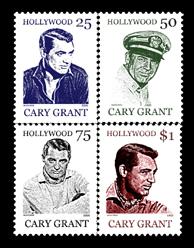 Cary Grant